BDT 20 Million
annual research budget
Research
The College of Nursing encourages both students and teachers to conduct extensive research to create knowledge in different fields of Nursing. The college provides educational foundation in terms of research and diverse knowledge to students in order to make them accomplished professionals capable of conducting theoretical and applied research. The college also provides professional, practical and research skills to its students so that they can identify and research the emerging issues in nursing. The students are also required to submit practicum report based on their research and field works. The faculties are encouraged and patronized to develop projects and provided with the required fund, guidance, and technical support in materializing the developed project proposals. Such knowledge creation ventures promote overall health care quality to a large extent.

Fund and Facilities
Research fund and facilities are provided by the IUBAT authority for functioning research activities. The authority always extends its support for all kinds of activities related to research in emerging fields of Nursing.

Fund Hunting
The specialized faculty members and enthusiastic students submit new projects and research proposals to MAMRI that provides technical assistance and other facilities required to accomplish the submitted projects and proposals.

Dissemination of Research Findings
The faculties of College of Nursing conduct research work and share their research findings across the whole community. Faculties from Nursing and other departments also provide feedback on the shared works. Such sharing and feedback culture enhances team work and enriches research knowledge in the respective fields.
Ms Khadiza Akter
RESEARCH ON KNOWLEDGE AND PERCEPTION ON NURSING PROFESSION
The purpose of this study is to explore the knowledge and perception about nursing profession of higher secondary students (science background) and guardians. The study followed purposive sampling for data collection. The study was conducted in Sector 7 and 11 at Uttara, Dhaka. The study had 100 participants. The participants were divided into two subgroups: higher secondary students (science background) and guardians.
The study had 40 female and 10 male participants in guardians group. 25 male and 25 female were in student group. Excluding students the majority of the participants were housewife. The maximum participant's educational level is HSC and the age range is 17-18years for students and 36-45years for guardians.
Mostaque Ahmed
"The Perception, Practice and Knowledge Regarding Voluntary Blood Donation of the Sector 10 Community at Uttara, Dhaka"
In this study, Maximum variation purposive sampling method was used during data collection. The study was performed in the Sector # 10, Uttara Model Town, and Dhaka, Bangladesh. Total participants were 50 which were both male and female both general and student were included. The mean age of the participants were 27.8 where the majority participants were under the age range of 18-22 which means they are young generation. Majority
of the participants have Higher Secondary Certificate (HSC) degrees where some of them have Bachelor and Master's (MA) degree, some of them have high school and primary education. Mixed methods were used. During the interview, open-ended and close-ended questions were asked.

Research Courses
The College of Nursing offers a number of courses those make the learners familiar with the research skills required to conduct research in different fields of Nursing. The courses those enhance research skills include Research Methodology, Research in Nursing, Seminar in Nursing, etc. Research in Nursing provides an introduction to general principles and concepts in nursing research with emphasis on critical appraisal of issues and ethics. A research project with report is also required in this course.

Research Initiatives
The College of Nursing encourages the students to initiate researches in different areas of nursing both in narrow and wide scale. The worthy initiatives also receive research grants.

Project Work/Submission
The College of Nursing puts much emphasis on the development of maturity of knowledge acquired by the students. Learners are supposed to design and accomplish project works in many intermediate and advanced courses.
IUBAT Review
The IUBAT Review is a multidisciplinary academic jounal that the editors intend to publish annually.
Research Monographs
IUBAT has published a number of scholarly and distinguished research monographs.
Conference Proceedings
IUBAT, as a part of knowledge creation and knowledge sharing, encourages all forms of initiatives.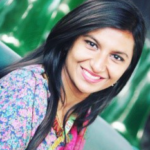 Khadiza Akter
Senior Lecturer
MPH (Daffodil University)
BSc in Nursing (Armed Forces Medical Institute Under BUP)
Room # 714   Ext # 446
E-mail: khadiza.akter@iubat.edu
Khadiza Akter joined as a full time faculty member in College of Nursing (CON), IUBAT-International University of Business Agriculture and Technology in January, 2016. She completed her B.Sc. in Nursing from Armed Forces Medical Institute under Bangladesh University of Professionals in 2014.
She was awarded with "Gold Medal" from the Chancellor (Bangladesh University of Professionals) for her excellent academic result in BSc in Nursing. Before joining at IUBAT, she has served at icddr,b as a research assistant in centre for reproductive health for 1 year. Now she is pursuing her Master in Public Health from Daffodil International University.