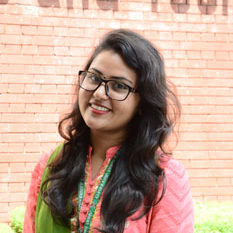 Kanika Islam
Senior Lecturer
MPH(SUB, Dhaka), BSN (BUP, Dhaka)
Room # 424   Ext # 484
Cell : 01717 699640
E-mail : ayesha.rimi@iubat.edu
Ms. Ayesha Siddika Rimi has been working as a Senior Lecturer in College of Nursing at International University of Business Agriculture and Technology (IUBAT) since April 2017.
She has completed her graduation in Nursing from Armed Forces Medical Institute (AFMI) which is affiliated with Bangladesh University of Professionals (BUP) and then, she accomplished her master's in public health from State University of Bangladesh.
Before joining at IUBAT she worked at square hospital in the department of coronary care unit as a nurse, lab aid hospital as a patient manager and icddr,b as a research assistant.